South Amrica 1000tpd manganese ore beneficiation plant
This mineral processing plant is designed by Sinonine, the design capacity is 1000tpd, and the actual production capacity is 1200tpd. The manganese ore belongs to manganese carbonate ore, and the industrial reserves of manganese carbonate are about 50 million tons, which belongs to a large manganese carbonate deposit.

1.Features of manganese ore
The main characteristics of the manganese ore are low manganese content, fine granularity, complex symbiotic relationship and various structure, which belong to the hard separated manganese carbonate ore.
2.Technological process of the 1000tpd manganese beneficiation plant
The crushing operation adopt three stages and one closed process. The primary crushing is jaw crusher. The standard type cone crusher is used in the secondary crushing. The short head cone crusher is used as fine crushing and the double circular vibrating screen is separating. The size of the screen mesh is 20mm and 7mm. +20mm granularity products are back to be crushed by fine crusher, 7-20mm granularity and -7mm granularity products are processed in the next separation process. .
7mm-20mm materials enter the dry magnetic separator for separation, obtain the coarse size concentrate, and the tailings return to the short head cone crusher to further crush.
-7mm granularity products enter the wet magnetic separator for separation, and use one roughing and one scavenging process to get fine size concentrate and final tailings.The process flowsheet is shown in Figure 1.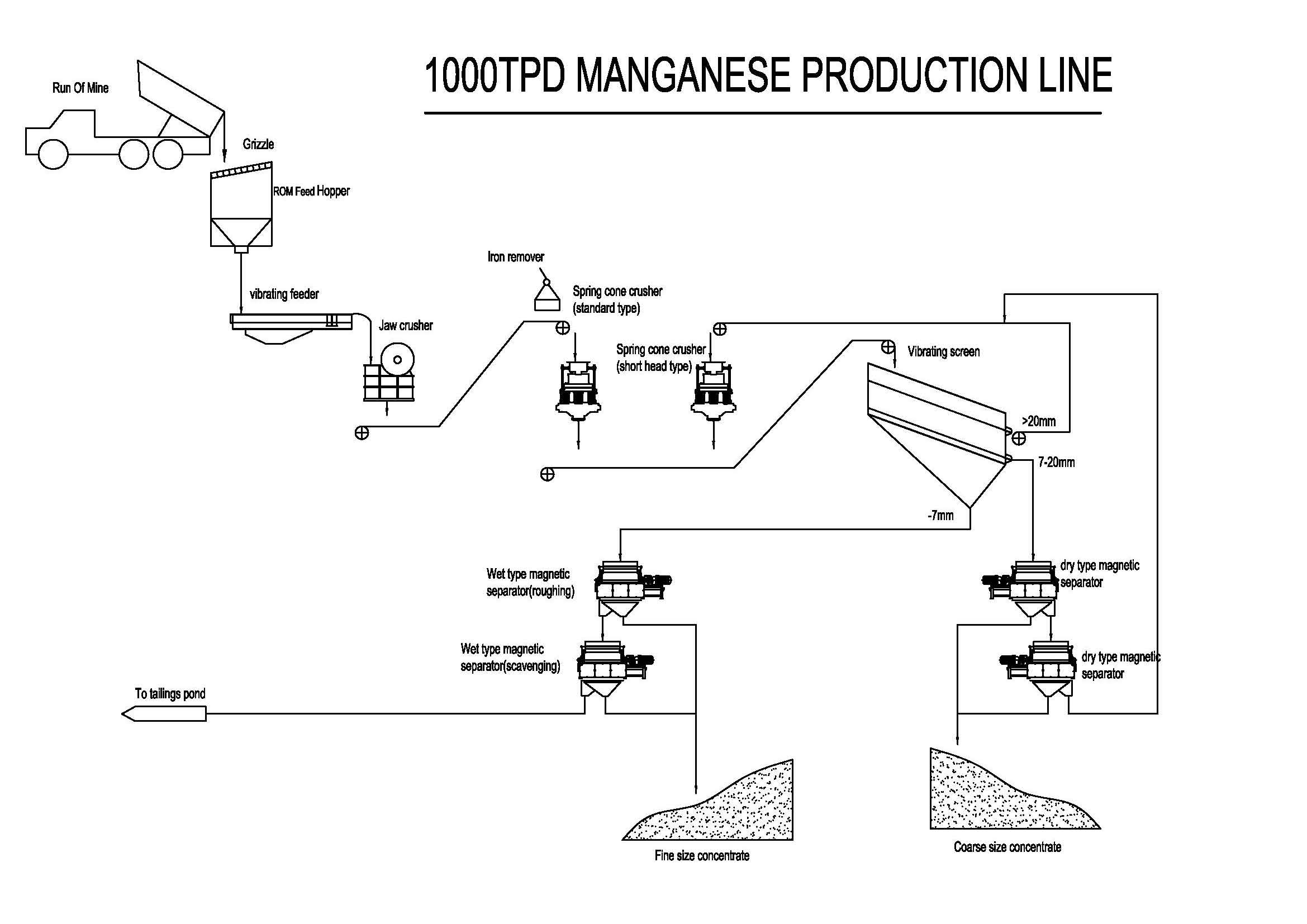 Figure1.Flowsheet of 1000tpd manganese ore beneficiation plant
After being put into production, the beneficiation plant is running well. After the late stage examination, the ore grade is 12.7%, the concentrate productivity is 80.12%, the manganese concentrate grade is 22.6%, the manganese recovery rate is 92.64%, the tailings grade is Mn 4.13%, and the ore beneficiation index is very good, which is better than the